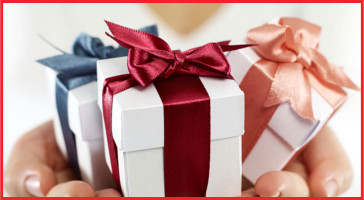 Gifts Under $100
Gifts are indispensable in maintaining any relationship. Having said that,if you are not a person with adequate financial resources, it is verydifficult. You need not worry one bit. We have a whole inventory of giftitems that will cost you under $100. All these Murano glass items areexceedingly impressive. The Murano glass jewelry list is so extensive thatyou will find it difficult to restrict to a single item. So are our laguna bowlsand platters. The mother-of- pearl bowls are very beautiful. The glassgoblets are extremely spectacular in the sculptural splendor and artisticpaintings on them. These gift items below $100 include extremelybeautiful Christmas decorations that can be gifted to anyone of anygender or any age.
Sort By:
Min price:
Max price:
Items per page:
Height: 4.00"

Height: 8.00"

Height: 3.25"

Width: 3.00" Length: 6.00"

H: 4.5" W: 5.00" L: 5.00"

Height: 2.00"

H: 4.50" W: 5.00" L: 5.00"
Sort By:
Min price:
Max price:
Items per page: